Welcome to the
Belmont Center Business Association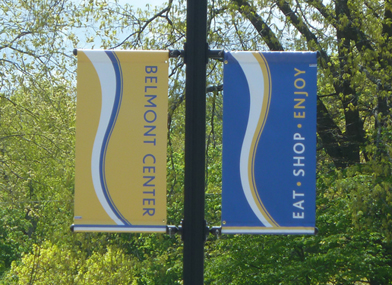 The Belmont Center Business Association (BCBA) was established in 1989. Our mission is to enhance the Belmont business environment for the benefit of the public and private sectors of the Belmont community and BCBA member organizations.
Belmont, MA, is located 15 minutes outside the city of Boston.
Belmont's historic town center is full of adventure, activities, music, art, and many wonderful events. From Belmont Town Day to the Holiday Tree Lighting we have something for everyone to share and enjoy.Come enjoy our vintage buildings, local businesses, and join us for our hometown activities.